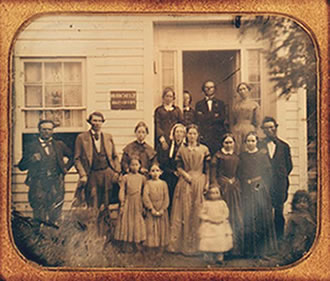 The SOLDIERS BENEVOLENT SOCIETY (SBS) is the civilian branch of the 26th NC Regiment. It consists of men and women of all ages, that have chosen to reenact the role of civilian life within the period of the mid 1800's. The purpose of the Society is to assist the military organization in whatever needs it may have when portraying Confederate or Federal soldiers and to accurately portray the civilians that endured those turbulent years. The SBS participates in battle reenactments and living history programs. At times, the Society will perform independently from the Regiment.

See the schedule of events for the

The SBS has many knowledgeable members who take part in a variety of living histories and educate the public on different aspects of civilian life of the 1860's including:
- Women on the Homefront
- Civilian Life During the War
- Soap Making & Candle Making
- Period Dancing & Music
- Mourning Costumes
- Open Hearth Cooking
- Children's' Games
- Shortages During the War
- Victorian Fashions
- Medicine and Nursing
- Victorian Needlework
- Church Services
- Displays of Original & Reproduction Artifacts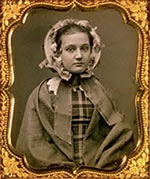 Once you have joined the SOLDIERS BENEVOLENT SOCIETY , members will assist you obtaining the correct clothing and accessories for the impression that you choose to portray. As civilian impressions of the day are varied, you will be provided with a sutler list, pattern supplier list, clothing guidelines, and a suggested reading list, to help you develop the impression you wish to pursue. Dues are $20.00 each year and are payable in January. Your dues will also entitle you to receive the newsletter of the military organization, "The Rebel Boast", the historical magazine of the Society, the "Company Front", and access to the Members Areas of our web site. If you are interested in pursuing the civilian side of reenacting, we hope that you will contact us.
For more information,
please see contacts below:

Nora Patterson
President